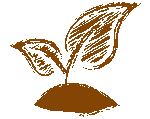 Our work is making a tangible and enduring difference to the everyday schooling of the hundreds of children who do, and will in the future, attend our partner schools.
Where being able to pick up a story book was once the thing of dreams, active reading cultures are now becoming a glorious reality; where writing on the floor or playing in the dust outside were once everyday ordeals, chalkboards and playgrounds are now the norm; and once crumbling, dangerous classrooms are being replaced by vibrant, stimulating learning spaces.
"Thank you African Promise. You are really doing a good job; you have really improved the teaching and learning conditions in these schools. Live long African Promise and all the donors!"

7
Partner schools
 
6,000
Children benefited

200+
Facilities built

£1million+
Raised in total
At the end of each financial year we produce an Annual Report that looks back at our activities and achievements over the previous 12 months, and looks ahead to our plans and goals for the forthcoming year and beyond.
These reports illustrate, in photos, statistics and stories, how we spend your donations and the impact that they have on the schools and children that we support.
DOWNLOAD 2015/16 REPORT