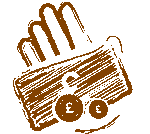 There are many ways that you can donate to African Promise and help to make a real difference to the lives and futures of hundreds of disadvantaged school children.
Donate online by card, PayPal or direct debit
Making a donation online is quick and convenient, and 100 per cent secure. You can make a single donation using your credit/debit card, via PayPal or from a CAF Charity account. You can also set-up a regular monthly, quarterly or annual donation via Direct Debit.
DONATE ONLINE NOW
Donate by cheque or charity account/voucher
You can make a one-off donation by cheque or by CAF Account voucher. Please complete and return our donation form, including your email address if you would like to be updated on how we are spending your donation. Please do not send cash.
Donating from the US
We are not a registered 501(c)(3) not-for-profit organisation however US citizens can still make a tax deductible dollar donation to us through our partners GlobalGiving or CAF America. For further information please download the factsheet below.
Donate by bank transfer
If you would like to make a donation directly to our bank account please get in touch with us and we will provide you with our bank account details, including our IBAN for international payments. When making a transfer please assign a reference to your transfer so that we can identify the origin of the payment.

£16
feeds one pupil for an entire year, boosting their health and helping to keep them in school

£50
provides one pupil with a teacher, books and lunch, ensuring they receive an education worth having

£100
funds a teacher's salary for one month, helping to keep class numbers and pupil:teacher ratios low

If you are a UK taxpayer then please remember to complete the Gift Aid declaration in our donation form when sending us a cheque or complete the relevant section when making a donation online. This way can claim back the tax you have paid on that donation from HMRC at a rate of 25%.
The declaration must be signed and dated, and the personal details section must be completed to include at least your full name, the first line of your address and postcode. If you are an existing donor please notify us of any changes to your address or taxpayer status.
We partner with CAF Donate to handle and process online donations. Unfortunately they have a fixed minimum of £5 for one-off gifts and £3 per month for on-going gifts.
We will direct your donation to wherever the funds are needed most. Whatever size your gift we can assure you that it will be spent effectively and prudently. In 2015/16, 97% of our total expenditure was on charitable activities, although we expect this percentage to be lower in 2016/17 as our fundraising activities and costs are rising.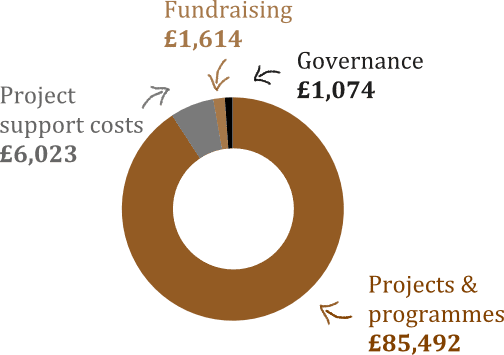 CAF Donate will deduct a fee of between 2 and 3% from your donation depending on the payment method you use. Additionally, they will charge a one-off flat fee of £1 for a new direct debit arrangement.