Date: Saturday 21 September 2019
Location: Hyde Park, London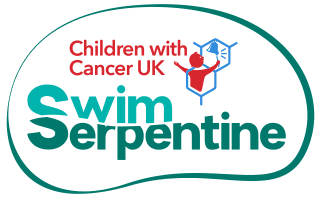 Swim Serpentine is a one-day open water swimming festival staged in the heart of London.
Organised by London Marathon Events, the event is staged in and around the beautiful Serpentine in Hyde Park, the venue for the open water swimming competition at the London 2012 Olympic Games. Only in its fourth year, Swim Serpentine is already a must-do event in the open water swimming calendar.

£30
Entry cost

£150
Minimum fundraising

Open-water swim
Type of event
Inspired? Register for a place with AP…

We have limited charity places in the one-mile event. These will be allocated on a first-come, first-served basis but we ask that you pay an entry fee of £30 (a saving of £12 on public places) and commit to raising at least £150.
REGISTER TODAY!
Frequently asked questions
The one-mile swim is a classic distance in the world of open water swimming events. The route will involve one full lap around the Serpentine. It is the most popular of all the swim distances at Swim Serpentine with swimmers taking anything from 20 minutes through to one hour to complete the swim.
You must be able to comfortably swim one-mile in open water, or double the distance in a pool non-stop (i.e without touching the side!).
Everyone who takes part in Swim Serpentine events must either wear a full length wetsuit or use a tow-float for safety reasons.
If the temperature of the water in the Serpentine is 15°C or above, wetsuits are optional but uf you choose not to wear one, you must use a tow-float. If the water temperature is below 15°C, wetsuits are compulsory.