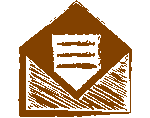 Enquiries
If you are interested in finding out more about our work or have any other enquiries (such as ordering fundraising materials) then we would be delighted to hear from you.
You can call us on +44(0)20 7450 6330 or email us using the form.
Please send cheques and donation forms to:
African Promise
97a Stormont Road
London
SW11 5EJ
United Kingdom
*Kindly do not contact us offering to sell us any goods and services (including website design or currency exchange). Likewise, we do not accept applications for funding from other organisations or institutions, and any such appeals will not be kindly received.