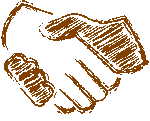 What greater legacy could you leave than to help bestow a good quality education upon those less fortunate and to help them build a brighter future for them and their families?
A gift to African Promise in your Will could be used to improve a single school in Kenya – perhaps to build or rebuild one in its entirety depending on the size of your gift – or to a specific programme, or even to support the development and growth of our organisation so we can reach more schools and more children.
If you would be interested in leaving something to charity in your Will, after you have provided for your family and loved ones, then we do hope that you could keep African Promise in mind. Whilst we appreciate that these are sensitive and private matters, if you would like to discuss your legacy gift with us, particularly if you may have any special requests as to how we would spend it, then please do not hesitate to contact us either directly or through your solicitor.
For further information on making a Will and leaving a legacy please visit the Remember a Charity website here
Information for Solicitors and executors
If you are the executor of a Will of which is African Promise is a named beneficiary then please contact us on 02071932137 to discuss payment of this gift. Alternatively please email us at hello@africanpromise.org.uk with details of the gift and of the deceased including name, last known home address, date of Will and date of death.