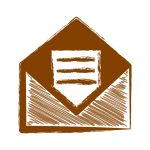 We issue a quarterly newsletter via email which includes an update on our programme and fundraising activities in Kenya and the UK.
Newsletter archive

December 2017 – End of year news – review of 2017
October 2017 – Autumn news – watch our short film!
August 2017 – Summer news – a positive outlook after a tough few months
April 2017 – Spring news – drought update, new Chairman, RideLondon places, 2017 Carol Service
January 2017 – Winter news – run/cycle events, review of 2016, project update and more!
October 2016 – Autumn news – Carol tickets, new website, school #7 update and much more!!
June 2016 – Summer news – school number seven nears completion

January 2016 – Winter news – An exciting year ahead…
Sign up for news & updates
We send a quarterly e-newsletter as well as other periodic fundraising appeals. We will aim to limit our emails to a maximum of 12 per year. We respect your privacy and will never share your data with other charities or third-parties without your permission. You can unsubscribe anytime from our mailing list by clicking on the 'Unsubscribe' link in our emails or by getting in touch.