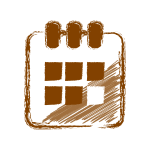 Our fundraising events are a great way to introduce yourself to the charity and to help raise vital and much-needed funds for our work.
There are currently no upcoming events planned. However, 2018 is our 10th birthday year and we expect to hold a number of fundraising events throughout the year – details will be posted here in due course.
Christmas Carol Service
First held in 2016, our Christmas Carol Service in London has fast become one of the highlights of our fundraising year.
FIND OUT MORE
Christmas Carol Service 2017
Wednesday 13th December 2017
Nearly 200 guests joined us at St Giles-in-the-Fields Church to celebrate Christmas and the end of another successful year for the charity with a wonderful evening of music, singing and readings. After costs, the evening raised an incredible £5,500 towards our work in 2018.
READ MORE & PHOTOS
Christmas Carol Service 2016
Thursday 15th December 2016
Our inaugural Carol Service was a resounding success. Nearly 300 guests were entertained to performances by the London International Gospel Choir and classical singer Libby Berkieta, and to readings from Brian Blessed OBE and Victoria Hamilton. The evening raised more than £8,000.
READ MORE & PHOTOS