Date: 20-21 September 2019
Location: Peak District, UK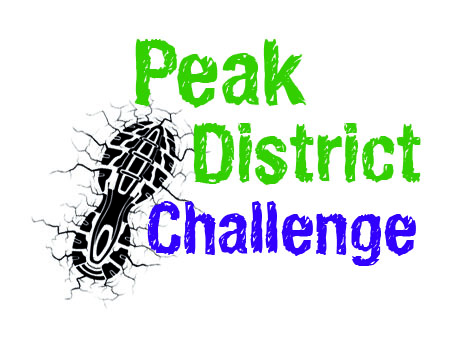 Put your endurance levels and navigation skills to the test as you race against the clock in the stunning surrounds of the Peak District National Park. 
Offering five levels of difficulty for hill walkers and runners alike the Peak District Challenge will test your endurance levels and orienteering skills as you navigate your way through breathtaking scenery and landscapes, from grassy fields, to valley streams and rivers, and mountain forests and woodland.
Taking place overnight from Friday evening until Saturday evening, it's a race against the clock to get back before dark (for the 10km wal/run) or to finish within 9, 12 or 24 hours for the 25km, 50km and 75km/100km treks respectively.

£19-£69
Entry cost

Nil
Minimum fundraising

Trek or run
Type of event
Frequently asked questions
Back Before Dark 10km
You'll start your Back Before Dark challenge with one inescapable and non-negotiable deadline. You must cover 10km, and try to be Back Before Dark. Sunset on 21 September 2019 is at 7.07pm.
Copper 25km
An achievable challenge, following a circular route from Hathersage to Baslow along riverside paths and back along a hilly route via Curbar and Frogatt edges. 700m of ascent and some of the best views in the Peak!
Bronze 50km
The Bronze Challenge has a total ascent of 1200m and at its highest point reaches 464m. A 50km circular route taking in the valleys of the dark peak, and the scenic trails of the southern peak district.
Silver 75km
The Bronze Challenge has a total ascent of 1200m and at its highest point reaches 464m. A 50km circular route taking in the valleys of the dark peak, and the scenic trails of the southern peak district.
Gold 100km
With extra ascent (3200m in total), to make the 24-hour target you'll need to average 4kph. The ultimate Peak District challenge, and should be attempted by fit and experienced hillwalkers who want to see the best that the Peak District has to offer. You'll visit high points and viewpoints on your way between checkpoints, and there is a lot of climbing involved.
Back Before Dark 10km, £19
Copper 25km, £42
Bronze 50km, £47
Silver 75km, £57
Gold 100km, £62
*If you are entering as a solo participant and joining a led group then there is an additional charge of £17.
Fully qualified, professional Mountain Leaders supervising the event.
Water stations
A goodie bag at the end including a technical event t-shirt.
On 25-100km routes, drinks and snacks from our friendly volunteer checkpoints on the way round.
On 25-100km routes, a stew supper on arrival back in Hathersage on Saturday evening.
Kit guidance and advice, a fundraising guide and sponsor forms if you choose to be sponsored.
A pre-walk registration and briefing, along with detailed route plans.
A scenic and challenging route, and all pre-event planning.
Photos of you participating in the event.
A unique certificate to celebrate your achievement and your time.
A cash discount voucher to spend with the event organiser, Wilderness Development. This can even be redeemed in advance on any navigation training or walking courses that you take to prepare for the event.
You should expect to carry with you everything that you need to keep safe and comfortable during the event (with the exception of water, food, and for 50-100km challenge entrants a "half way" bag). There are no indoor or undercover resting areas during the event, (only at the start and finish), so you need to prepare to be outdoors for the entire event. You will be provided with a compulsory kit list.
CLICK HERE FOR FURTHER INFO
Are you ready to take on the challenge?

You are strongly encouraged to enter as a team of 3-5 people so grab some family, friends or work colleagues and sign up today!
The link below will take you to the Wilderness Development booking page where you can register you and your team. In Step 2 of the booking process, in the fundraising section, please choose the 'I am fundraising for a different charity' option and select African Promise from the drop down box underneath.
If you have any questions or need help with the registration process please do not hesitate to get in touch.
REGISTER TODAY!
GET IN TOUCH