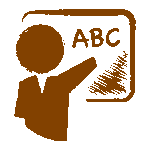 The problem
There is a severe shortage of teachers in government schools in Kenya. It is so severe that many schools, including some of those we partner with, are posted less government-employed teachers than there are year groups. The resulting high class numbers creates unmanageable workloads for teachers which severely impacts on the learning environment in their classroom and on the quality of education they are able to provide.
Our solution
Our goal is to keep class numbers to a maximum of 40. To do this we not only need to build extra classrooms but also employ extra teachers. We currently fund the salaries in full of 17 trained teachers across our seven partner schools, with at least two AP-funded teaching positions in each school, in addition to others funded by the parents.
Help keep class numbers low and manageable
We need to raise around £1,400 a month to meet our current commitments. A donation of £100 would meet the costs of employing a teacher for one month.

CLICK HERE TO DONATE
Frequently asked questions
Yes, teachers that are employed with funding provided by us must have acquired the minimum level of teacher training. Some teaching posts that are funded by parents are filled by secondary school leavers without teaching qualifications, and they are therefore paid less. We are working to ensure that all teachers – whether their salary is funded by us or by parents – have the basic level of teacher training and are paid a standardised salary.
Yes, this is equivalent to the lowest pay band on the government payroll for a teacher with entry level qualifictions.
Yes, both African Promise and parents fund the salaries of extra teacher in our partner schools. As a general rule we tend to fund double the number of teaching posts in each school, although there are some exceptions.
Head teachers and school management boards are responsible for advertising teaching posts and for interviewing and recruiting teachers. We do not directly employ any teacher; we merely provide cash to each school on a monthly basis to cover the salaries of those posts we have agreed to fund.