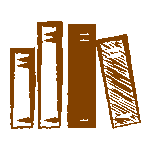 Imagine a school without enough textbooks, where pupils are forced to share a tattered, outdated copy between three or four. That is the reality for many schools in Kenya. Our Textbooks4All campaign aims to change that by ensuring our schools have enough textbooks for every pupil.
The problem
Textbooks are expensive in Kenya – around £5 each – but schools only receive about £2 per pupil per year to purchase new textbooks. With schools unable to buy them in any where near the quantities required and parents unable to afford them for their children, there is a constant and urgent need for textbooks.
Our solution
We provide textbooks on an ad-hoc basis as-and-when they are needed. Our goal is to ensure that every pupil in each of our partner schools has their own textbook, in good condition, for every subject. We've provided around 15,000 textbooks and reading books to date but more are needed to meet growing enrolments and to replace books that become worn out or obsolete.
How you can help
Please help us to put books in the hands of children by making a donation towards our Textbooks4All campaign.


£5
pay for one brand-new textbook (based on average cost)

£25
pays for a set of five subject textbooks for one pupil

£200
pay for textbooks for one class for one subject.

Frequently asked questions
Any textbooks we supply to our partner schools have been requested by the teaching staff themselves and selected from an 'orange book' of Ministry of Education approved titles. We then purchase these books from a local educational materials supplier.
Unfortunately we cannot accept donations of new or second-hand books. This is both because of our philosophy of only supplying books that are relevant to the Kenyan curriculum and which have been specifically asked for, and also because of the challenges in shipping/importing goods to Kenya. If you have books which you wish to donate to charity or to schools in Africa then we suggest you contact Books2Africa