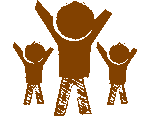 Together with your support we can improve the lives of thousands of school children today and build brighter futures for them tomorrow.
WHY SUPPORT AFRICAN PROMISE?
There are a hundreds of thousands of worthy causes looking for your support and many charities that work with schools in East Africa but here are some reasons to support African Promise.

We are an experienced charity
We have nearly 10 years practice and experience of building and upgrading schools. We pride ourselves on the high quality, cost-effectiveness of our work and our determination to continually raise the bar and set the standard for other school building charities.

We use local knowledge and expertise
We employ people who know our community. We invest time to build close working relationships with stakeholders at all levels, from community leaders to head teachers to government officals, to understand the needs of our partner schools. We are respected within our community.
We are committed to the long-term
For us, success is not measured by the number of schools we support or the number of classrooms we build. We understand that sustainable success and development comes from building long-term, two-way relationships and partnerships.