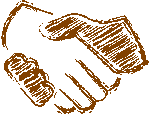 Donations from philanthopists, be they organisations or individuals, are our lifeblood. Without the generous grants and donations we receive from these sources very few of our projects and programmes would become a reality.
If you share our vision and are a philanthropist, company or trust looking to invest some money in a worthwhile and trusted cause, then you need look no further than us. We would be delighted to hear from you and discuss how your support could make a difference in our community and our partner schools.

Aspect Capital initially identified us through an internet search for small charities working with schools in Africa. Over the last 6 years they have become our main supporter, having provided funding in excess of £150,000. The company has provided funding for a range of projects and programmes, including a major redevelopment of Kisimenyi Primary as well as our meal programme, but more recently they have supported our core costs, including providing funding to allow us to expand our fundraising team.
"Aspect Capital has supported African Promise for many years. We have consistently been impressed by the ability of the charity to maximise the impact of every donation."
There are a wide range of partnership possibilities with African Promise, from supporting a single project in one school, to funding a programme across all our partner schools, or we could even work with you on the upgrade of an entirely new partner school.

£8,000
could build a safe and spacious high-quality classroom

£40,000
could provide 2,500 children with a daily lunch for one year

£100,000
could extensively upgrade and expand an entire school
We'd like to thank the following donors and funders for their support of our work.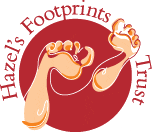 John Coldman Charitable Trust | Herrod Foundation | Equitable Charitable Trust | Peter Stebbings Memorial Charity | Marr-Munning Trust | Saga Charitable Trust | Molitor Charitable Trust | Open Gate Trust | Educational & General Charitable Trust | Souter Charitable Trust
British & Foreign School Society | Kitchen Table Charities Trust | Thomas Cook Children's Charity | Jackson Foundation | Van Neste Foundation | PF Charitable Trust | Chily Foundation | Chalk Cliff Trust | Meeting Needs | Dragon Charity Sale | Reed Foundation | Helen Hamlyn Trust | CB & HH Taylor 1984 Trust | Tula Trust | Sterry Family Foundation | Gilchrist Educational Trust | Alchemy Foundation | Miss J K Stirrup Charity Trust | Hugh Symons Charitable Trust
Sir James Roll Charitable Trust | W F Southall Trust | One World Group Oxted | Hasluck Charitable Trust | Enid Blyton Trust for Children | P & FW Family Charitable Trust | Sir Derek Greenaway Foundation | Tory Family Foundation | Sydney E Franklin Deceased Charity | N Smith Charitable Settlement | Hinton Trust | Aylesford Family Trust | Roger Vere Foundation | Raymond Oppenheimer Trust | North South Development Trust | Matthew Hodder Charitable Trust | Ian Askew Charitable Trust | CBD Charitable Trust | Bower Trust | Ann & Christopher Fielden Charitable Trust | Austin Bailey Foundation | Rest Harrow Trust | Armstrong Foundation | Ernest Ingham Charitable Trust
Interested in partnering with us too?
If you would like to discuss how we could partner together with your trust or company then we'd love to hear from you.