Today, on International Children's Day, we are thrilled to announce a new partnership between African Promise and the ethical design boutique, Artisans & Adventurers (A&A).

This partnership will see African Promise benefit from the donation of 2% of sales on all crafts, jewellery and homeware sourced by A&A from artisans within Kenya, including woven sisal baskets handmade by women in the very community in which our partner schools are located.
Our relationship with A&A goes back a long way given our mutual association with the Kasigau region and, having previously sponsored our Carol Service, Bee and Amy – the businesses co-founders – have now chosen African Promise to be their 'Kenya charity' and to support us on an on-going basis.
"For years we have been visiting Kasigau and buying our stunning Kiondo Baskets from the weaving groups situated in the same area.", Bee tells us. "Like Charles (African Promise's founder), we have fallen in love with this rural part of Kenya; its red dust roads winding to the various villages and the beautiful Mt. Kasigau that dominates the landscape keep on drawing us back. During these visits we have also had the privilege of seeing the schools and witnessing first-hand how Charles and his team work to uplift the lives of the children that attend them and therefore decided that this was the perfect charity to work with."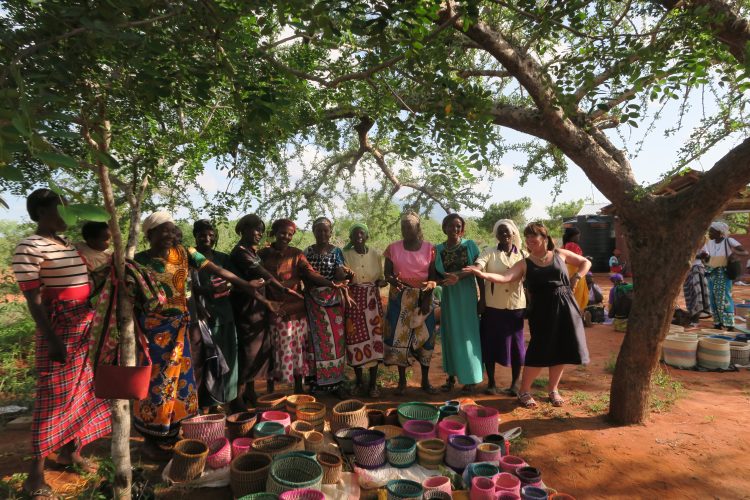 Bee buying baskets in Kasigau, Kenya.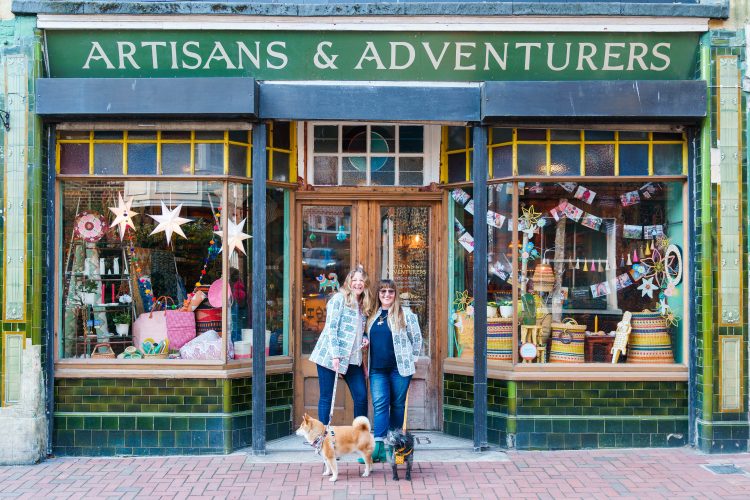 Amy and Bee outside their Margate shop.

In many ways, this is a collaboration of two like-minded organisations, connected not just by shared geography and a love for the area but also by shared values. For us both, community is at the heart of what we do and something upon which we both pride ourselves. For African Promise that means working hand-in-hand with schools and the wider community and with small, family-owned businesses; for A&A it means working with independent small-scale artisans to create a market for their crafts and a sustainable livelihood so they can support themselves and their families (including paying schools fees for their children!).
In that sense it is perhaps fitting that A&A is the first business that we have partnered with in this way and we are excited by the possibilities that come with bringing awareness of our work to a new audience.
To find out more about Artisans & Adventurers and to explore their range of beautiful hand-made crafts, textiles and jewellery – particularly those from Kenya – please visit their website at artisans-and-adventurers.com or pop into their shop on King Street in Margate.