After 18 months of tireless building work, our redevelopment of Ngambenyi Primary School is finally complete.
Work to rebuild the school began in June 2015 and has included the construction or renovation of eleven classrooms, a computer lab-cum-library, dining hall and kitchen, staffroom and offices, as well as new toilets. We have also installed 40,000 litres of rainwater storage capacity, provided new desks and chairs for every pupil, and supplied around 500 brand-new textbooks.
From classrooms with dirt floors and bare walls, as well as filthy toilets and a chronic shortage of furniture and educational materials, the school now boasts facilities that rank it amongst the very best schools in the region.
We are enormously proud of what we have achieved at Ngambenyi and of the feedback that we are getting from pupils, teachers, parents and the wider community alike.
This project has only been possible because of our partnership with the Scottish charity Hazel's Footprints Trust, who have fully-funded the works. We are hugely grateful to their Trustees for their investment and for their unwavering faith and confidence.
Since completion of the project, we have extended our wider programme of support to Ngambenyi; we now fund the salaries of two trained teachers and also provide a daily lunch to each of the schools 130 pupils.
SCHOOL BEFORE
SCHOOL AFTER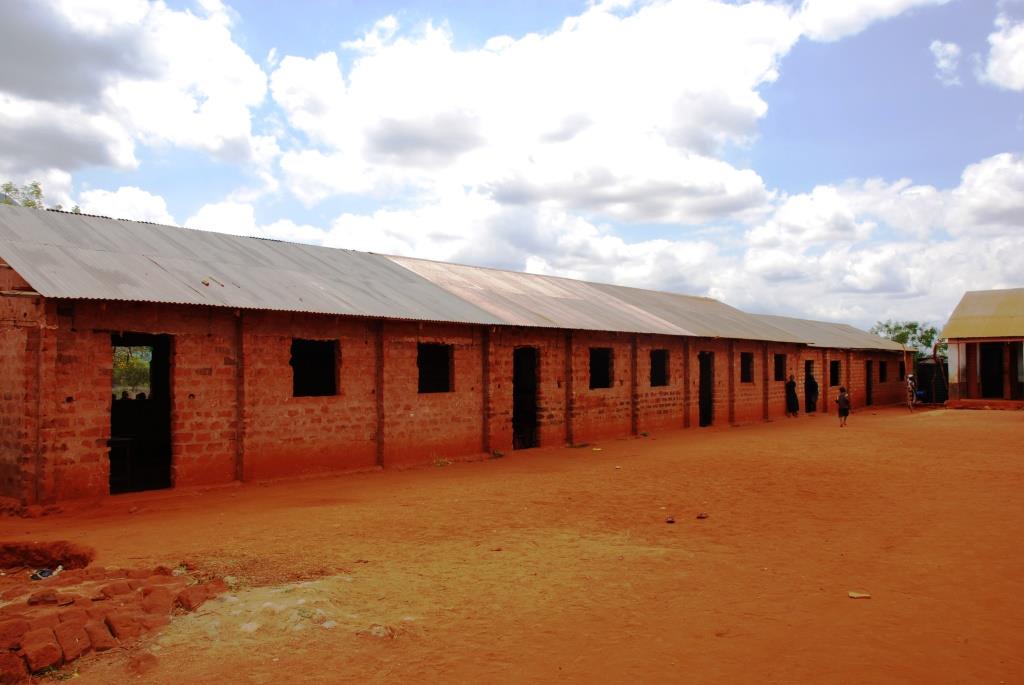 A block of half built classrooms, constructed by the parents and community.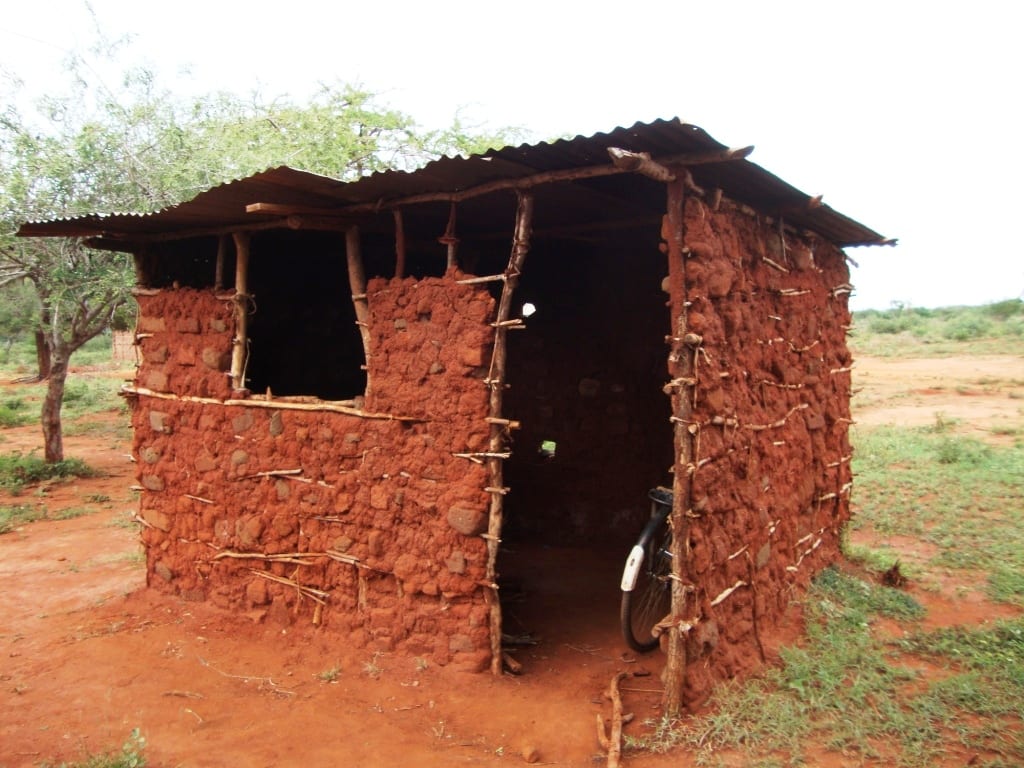 The kitchen-cum-bike shed!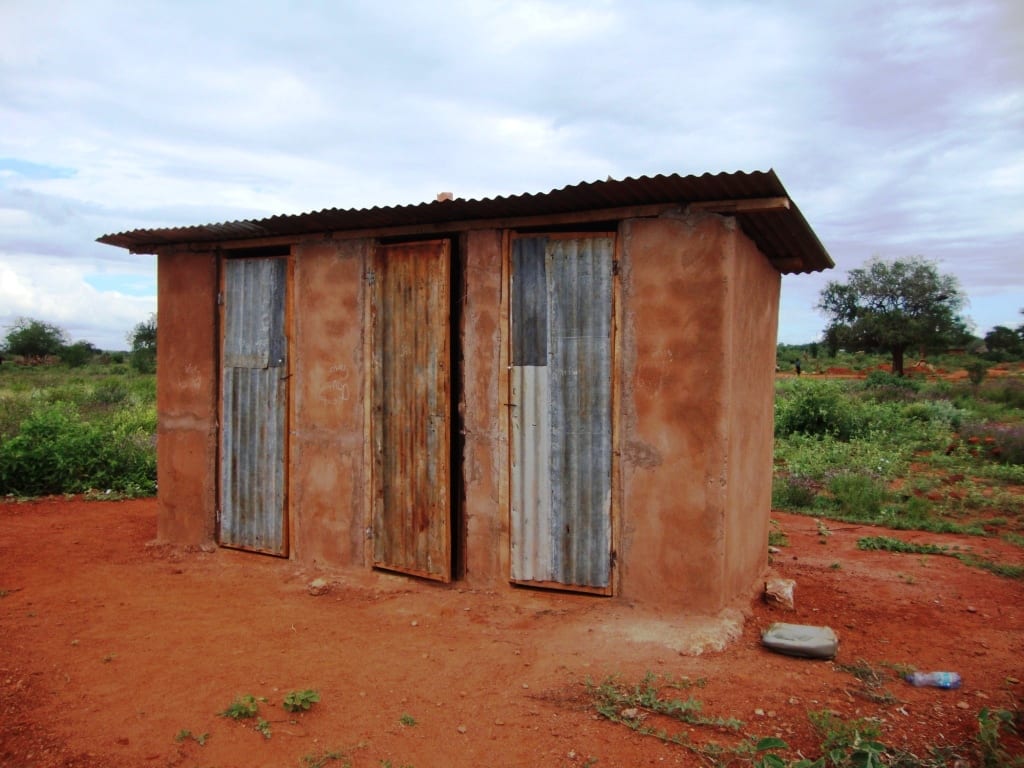 A block of toilets.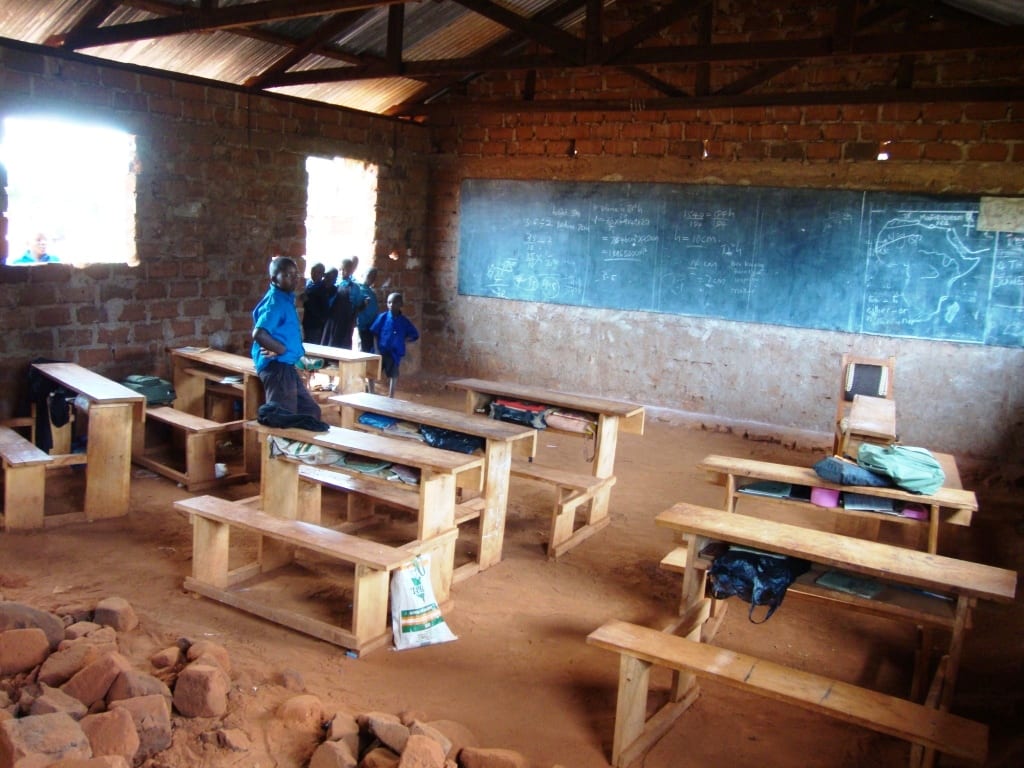 Inside a classroom. Notice the dirt floor, unrendered walls and 'windows'.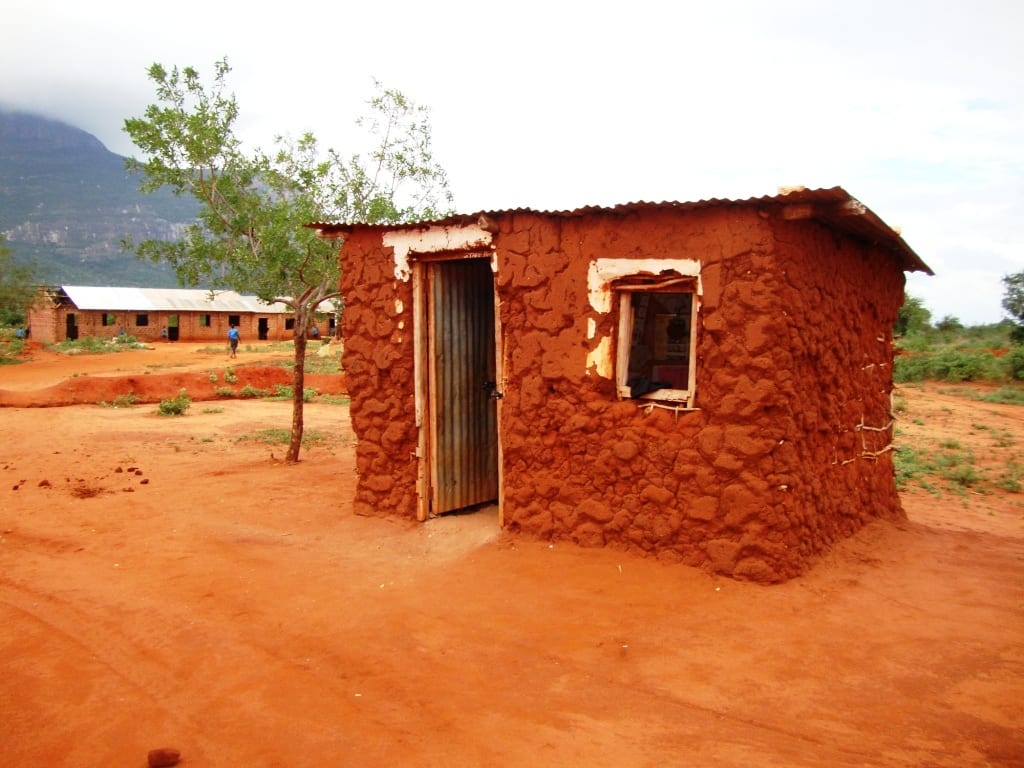 The headteachers office!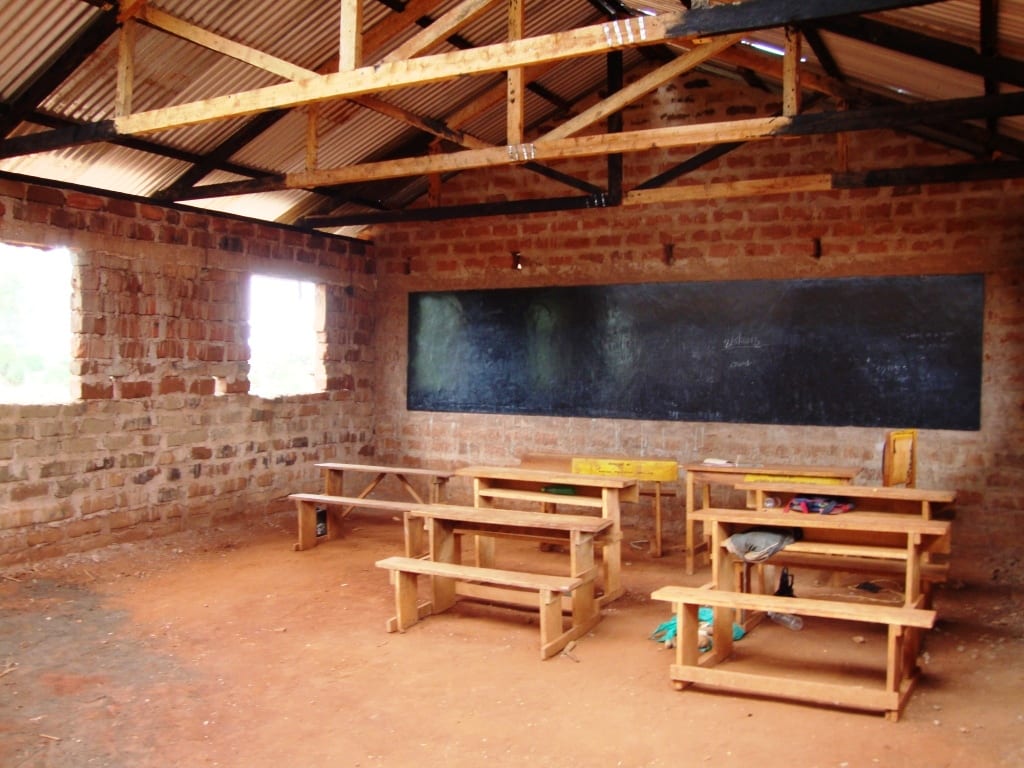 Inside another classroom, again with dirt floors, unrendered walls and gaping holes in the walls where there should be windows.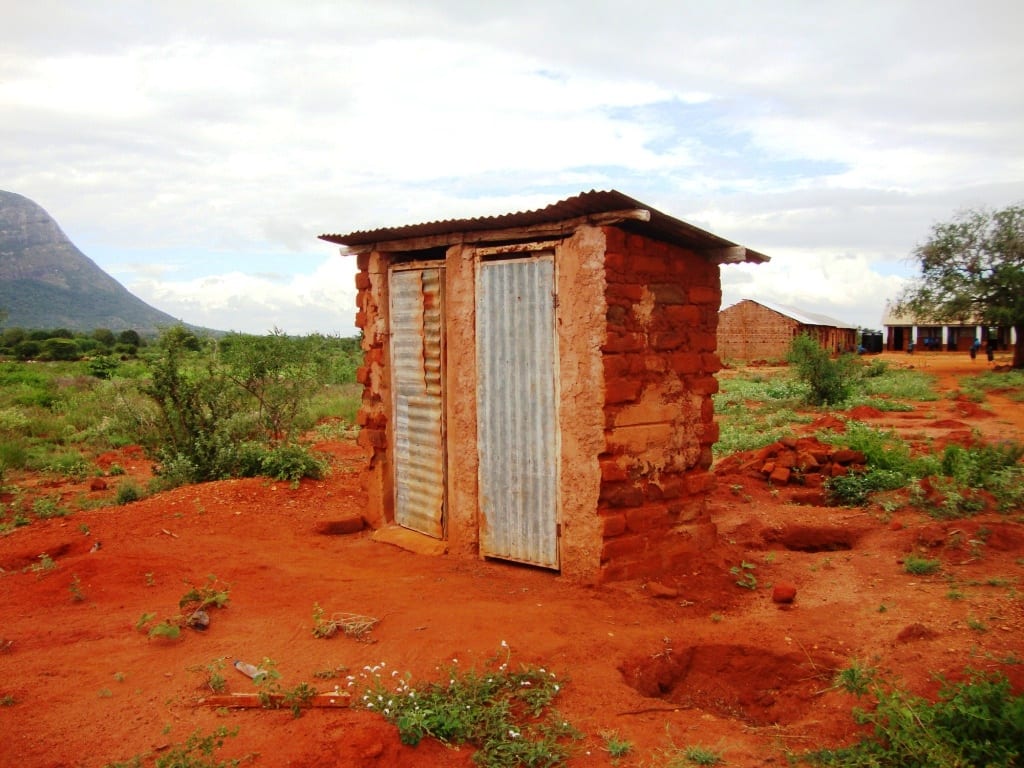 The staff toilets.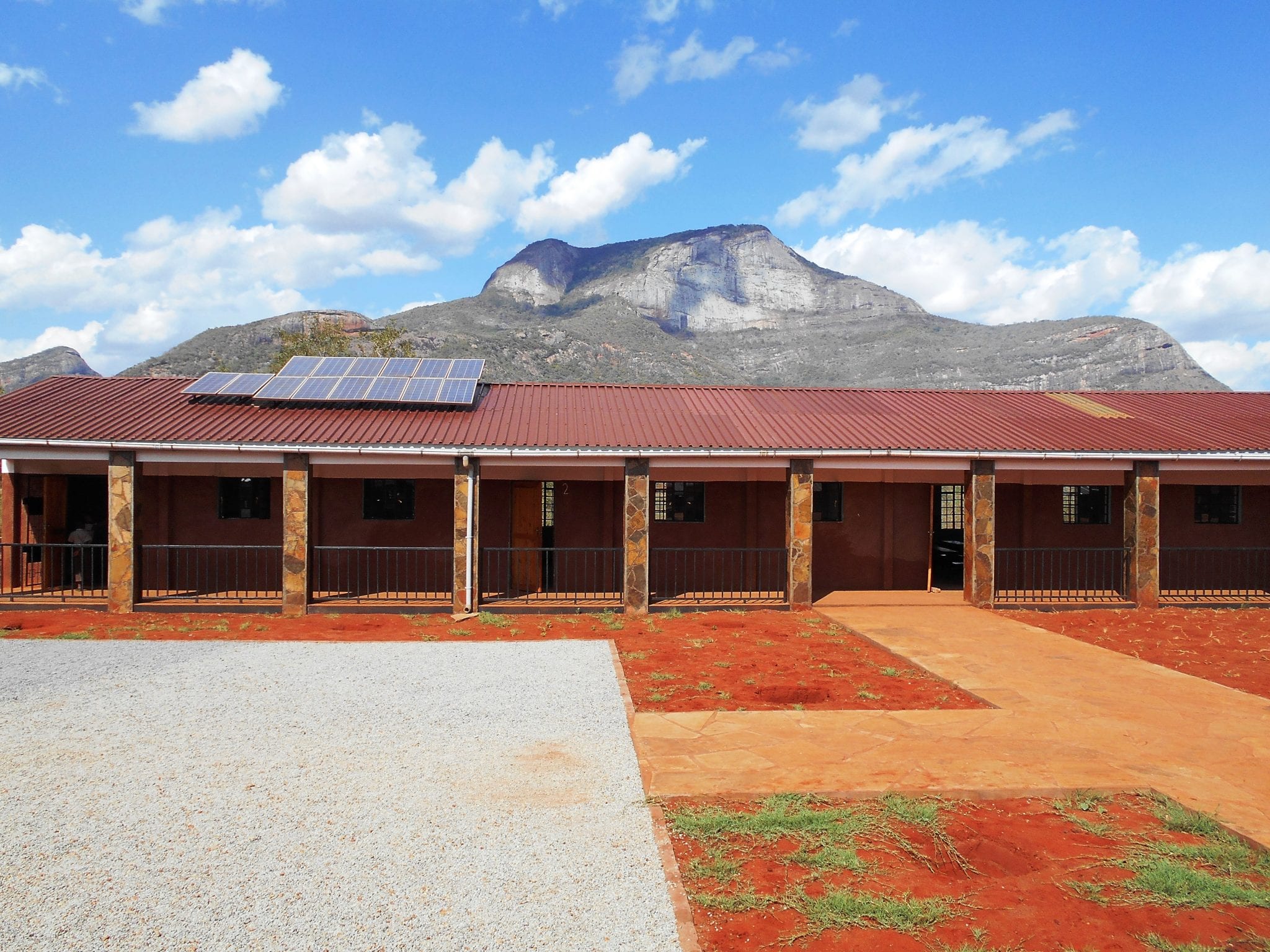 Mt Kasigau forms a stunning backdrop to the new school.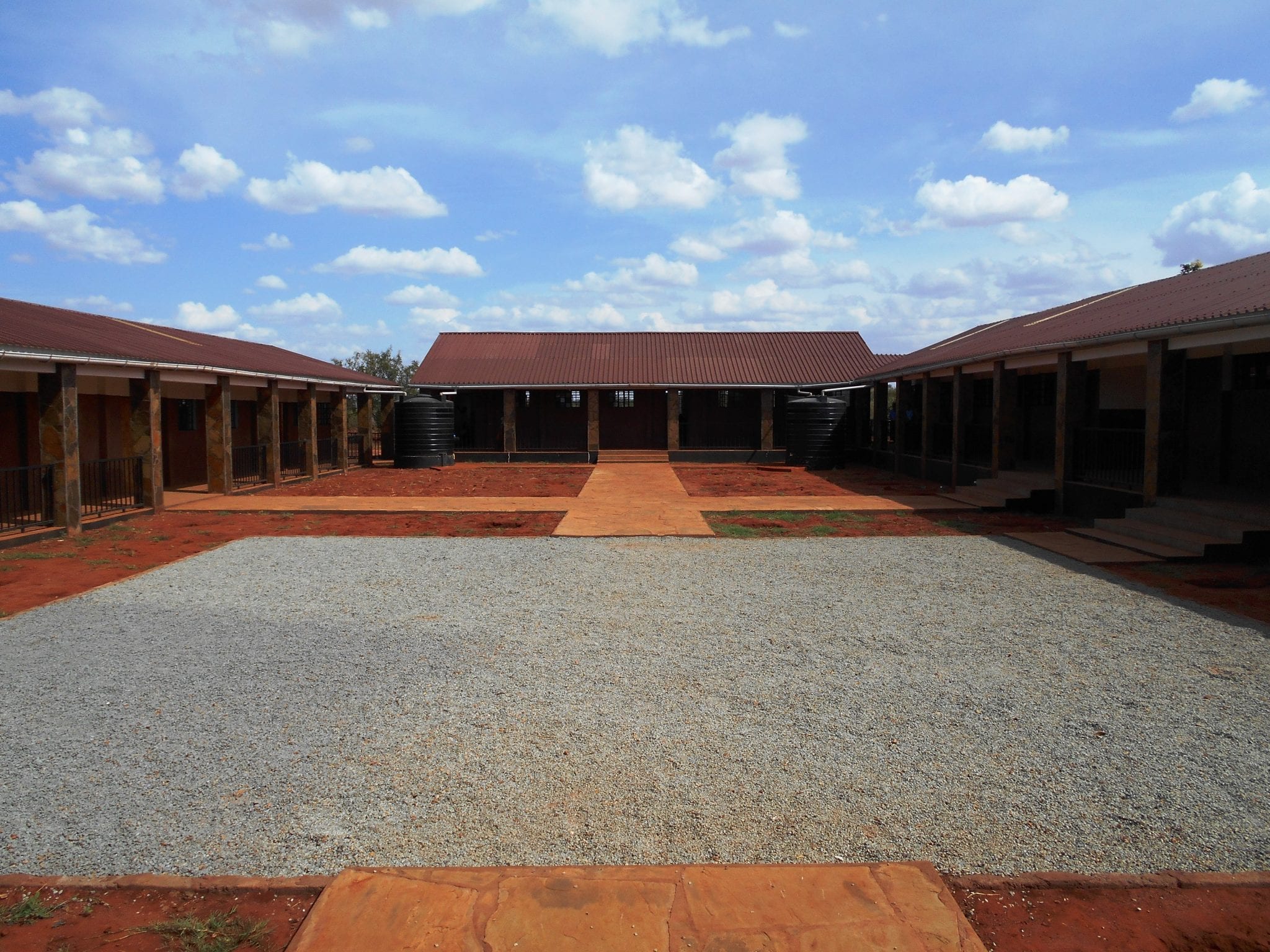 The main part of the school surrounds a central landscaped courtyard/assembly ground area.
A dedicated nursery school with playground is separated from the rest of the school.
The toilet block for primary pupils, as with all outlying buildings, is connected to the main school by a paved pathway.
The main school reception area