We are delighted to announce the appointment of Carrie Hall Schalter as an ambassador for African Promise. Carrie becomes our second charity ambassador following the appointment of Suzanne Payne two years ago.
We first met Carrie last year at her home in Detroit, Michigan during our fundraising trip to the US but her relationship with African Promise goes back much further than that, and her connection to the community in which we work yet further still.
Carrie first visited Kasigau more than a decade ago on a trip to see her old college roommate who at the time was involved in a conservation programme on a wildlife conservancy near to our project area. She was instrumental in mobilising family and friends to raise some funds to help rebuild Kiteghe Primary School in 2005/06, a development which predated the activities of African Promise.
"My husband, John, and I went to Kenya and saw the most loving and beautiful children who love to learn. Their classroom was in a state of disrepair with dirt floors and goats roaming around eating everything. When we got home we thought 'What can we do to help' and with that a small movement was born."
Carrie maintained a link with the area and with the school, and not long after we arrived on the scene at Kiteghe Primary in 2010, Carrie became involved in fundraising for our own activities at the school, raising funds towards the feeding programme and also a number of educational trips and tours for pupils. Carrie also found time to come back to Kasigau for a few days in 2013 when she put her professional photography skills to good use running a camera workshop with pupils at Kiteghe.
Last summer, as part of our US fundraising tour, we spent a couple of days with Carrie and John (and dog Bella) at their home outside Detroit. Our Director spoke with Carrie and John about his own story and that of African Promise for their radio show 'The Butterly Moment' and was guest of honour at a fundraising soiree that Carrie hosted for some of the great and the good in the area. The evening raise nearly $10,000, which largely funded the extension and upgrade of the pre-school at Kiteghe.
Our appointment of Carrie as an ambassador is recognition of her on-going above-and-beyond efforts to raise funds for and raise the profile of African Promise.
"I have great respect for African Promise's level of commitment to and care of the people of the Kasigau area, especially the children. What the charity has accomplished is an admirable feat and an ongoing labour of love and dedication to very deserving people."
"As an ambassador, I hope to be of service to the charity for many years to come."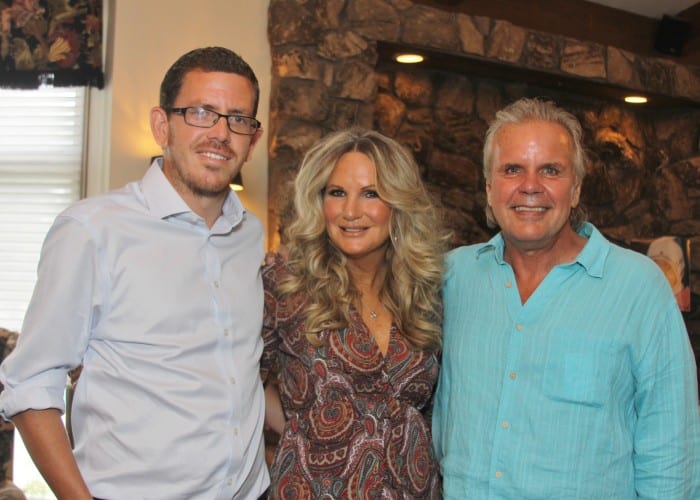 Carrie is pictured, top, with her husband John and pupils from Kiteghe Primary School during their 'Cameras for Compassion' workshop at the school, and above with husband John and our Director Charles Coldman at a fundraising event in Detroit in 2016.