It is now three months since life as we once knew it changed almost overnight, with schools closed, public gatherings banned and restrictions on movement imposed, including travel between the UK and Kenya.
Thanks to the loyalty and generosity of many of our supporters and funders, as well as some careful management of our finances by our Trustees and hard work by our small team, we have so far been able to weather the Covid-storm but we still face a challenging and uncertain future.
Schools in Kenya are scheduled to reopen at the beginning of September but in what shape and form, for which pupils, and with what restrictions in place we do not yet know. The picture should become clearer when the Ministry of Education announces a revised school calendar for 2020 in August.
Until then we will continue to support our partner schools through the provision of cash grants to ensure all non-government payroll staff continue to receive their reduced salaries; we are prepared to increase our contribution further still so that salaries can return to pre-Covid levels as soon as teachers and staff return to work
Our support of the lunch programme remains suspended given the continued absence of children from the classroom and the logisitcal challenges in distributing food directly to all 2,500 of them at home. However we already have the necessary funds in place for at least 3 months worth of food so the programme will resume as soon as any type of school activity does.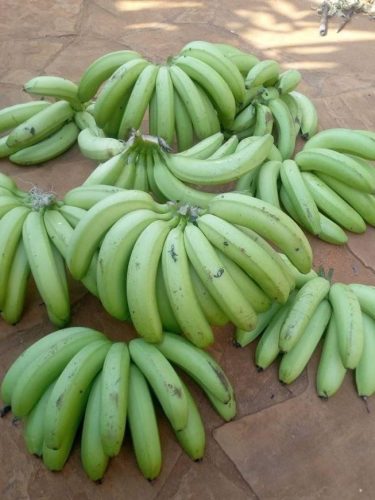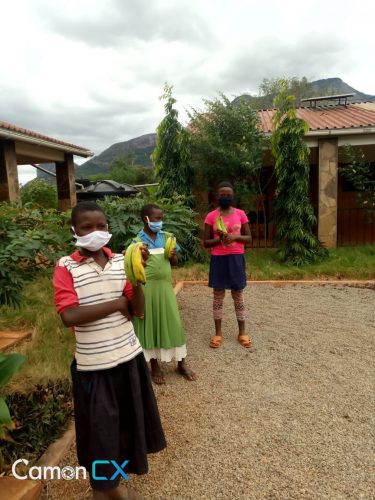 No lunch at school but these 'home' grown bananas went down a treat!
In the meantime, we will be working with our partner schools over the next few weeks to help them prepare for the 'new normal' and to ensure they are as Covid-safe as they can be ahead of the return to school, including through the installation of additional hand-washing facilities. We are delighted to have secured funding from Hazel's Footprints Trust in the last few days to make this critically important work possible.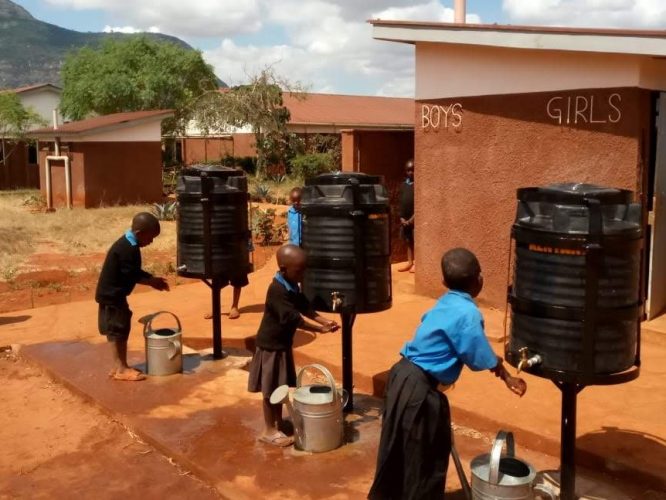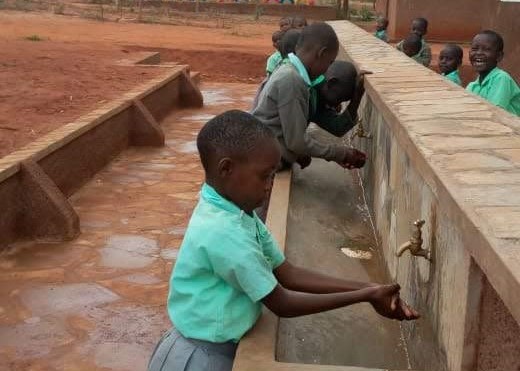 Our building programme continues, including on the redevelopment of our eighth partner school at Mkamenyi Primary. With work on the first phase of the project nearing completion, once schools do reopen, a number of children will be returning to brand new classrooms, and teachers to new offices, staffroom and toilets. Work should begin on the next phase, including further classrooms, in the coming weeks but this is complicated by the current ban on mass gatherings which is preventing the school community from assembling to collect the locally available building aggregates that we will need for the early stages of this work.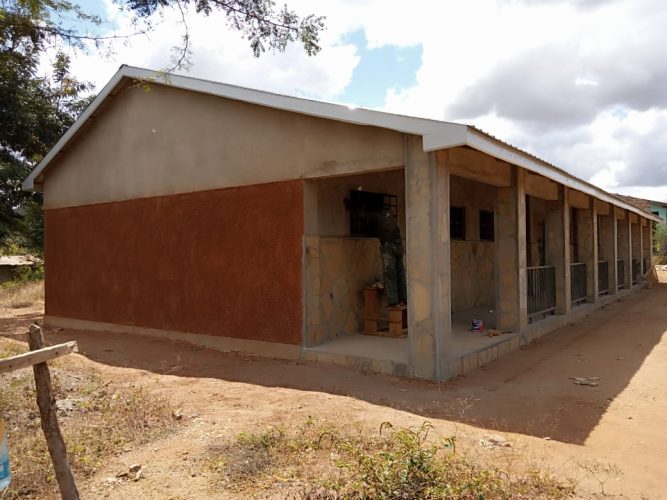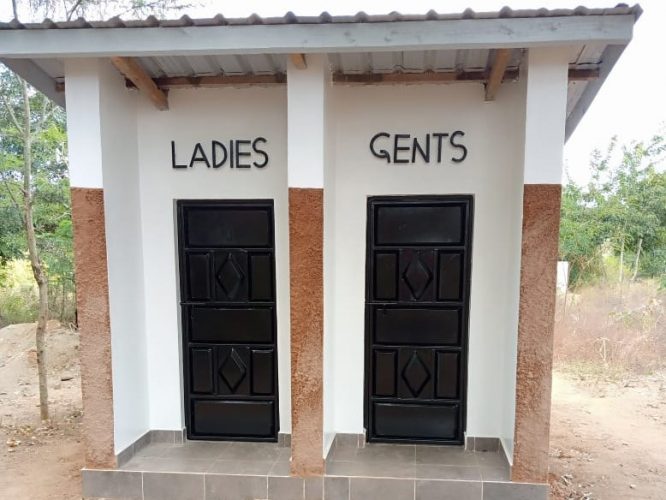 New classrooms and staff toilets at Mkamenyi.
Despite having successfully navigated the last few months, we know that we are only in the eye of the storm and that the long-term outlook is still extremely uncertain given the perilous state of the global economy, the social distancing measures that are likely to remain part of our lives for the foreseeable future, and the challenges of getting children and staff back to school in a way that is safe for them, their families and the wider community.
As always, we are indebted to those of you who have stood by our side (metaphorically, of course!), and that of our partner schools, during this crisis. We, and they, will need your support more than ever in the months and years to come.
Be well and, please, stay safe.