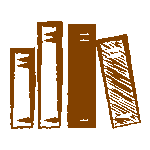 We provide educational and learning materials such as textbooks, course books and reading books, as well as furniture and playground equipment.
Textbooks & resources
We provide brand new textbooks, reading books and supplementary books at a ratio of one per pupil.
Teachers
We fund the salaries of trained teachers where they are needed to make up for government shortfalls.
Education & learning
We provide learning opportunities and experiences for pupils by funding educational trips and activities.
Textbooks and resources
Schools in Kenya are chronically under resourced and it is not uncommon for a class of 50 pupils to share just a handful of textbooks. Furthermore, textbooks are expensive – costing about £4/£5 on average – and schools receive government funding of just £2 per pupil per year to buy textbooks and other learning resources. We aim to ensure that every pupil has their own textbook for every subject in every year group.
HELP US PROVIDE TEXTBOOKS
Teachers
Many Kenyan primary schools are understaffed – not because there are no trained teachers available but because the government does not employ enough of them and post them where they are needed. As a result, and because of the parallel shortage of facilities, class sizes are high (the average in Kenya is 64) and teachers are overworked. Together with parents, we share the burden of funding additional teachers in order to help keep pupil to teacher ratios low (to an average of 40 or below and a maximum of 45) and to ensure all teachers have a manageable workload. We currently fund the salaries of 17 much-needed extra teachers.
HELP US FUND TEACHER SALARIES
Education and learning
A quality education is not just about providing sufficient classrooms, teachers and books; it is also about providing opportunities and experiences. That is why, as well as upgrading buildings and providing resources, we also fund extracurricular activities for pupils in our partner schools. In recent years we have funded educational trips to historic and geographic sites of interest in Kenya, including Fort Jesus in Mombasa and the Rift Valley, some pupils have even been to an international airport! For a couple of years, we also sponsored the drama club at Kiteghe Primary School, which allowed them to participate in the school's drama festival. In 2016 they went all the way to the national finals…where they finished an incredible 3rd out of 22 schools from across the country!

17
Teachers funded

1,000+
Desks and chairs

15,000
Textbooks and reading books