In our latest update from the ground we have news on a number of on-going building projects, on our lunch programme as it enters its fourth full year, and on the funding of teaching posts.
Infrastructure projects
Our building teams have been busy over the festive period with various construction projects on-going across our partner schools. The final touches to our redevelopment at Ngambenyi are now complete whilst we have also recently completed a single-classroom extension to the nursery school at Rukanga (which also included some minor renovations to existing parts of the building and some hard landscaping around the school) as well as two new classrooms at Kisimenyi (taking the total we have built there to 19). Our project to extend and upgrade the nursery school at Kiteghe, including construction of a new toilet block, is nearing completion, whilst we are entering the third month of a project to convert part of the old school at Kisimenyi into housing for up to five teachers. Also at Kisimenyi, we have recently upgraded the nursery school playground to our new, much-improved design and layout, something which we hope to do at all our partner schools during 2017.
PHOTO GALLERY
The nursery school at Kiteghe shortly after we began upgrade works in August 2016…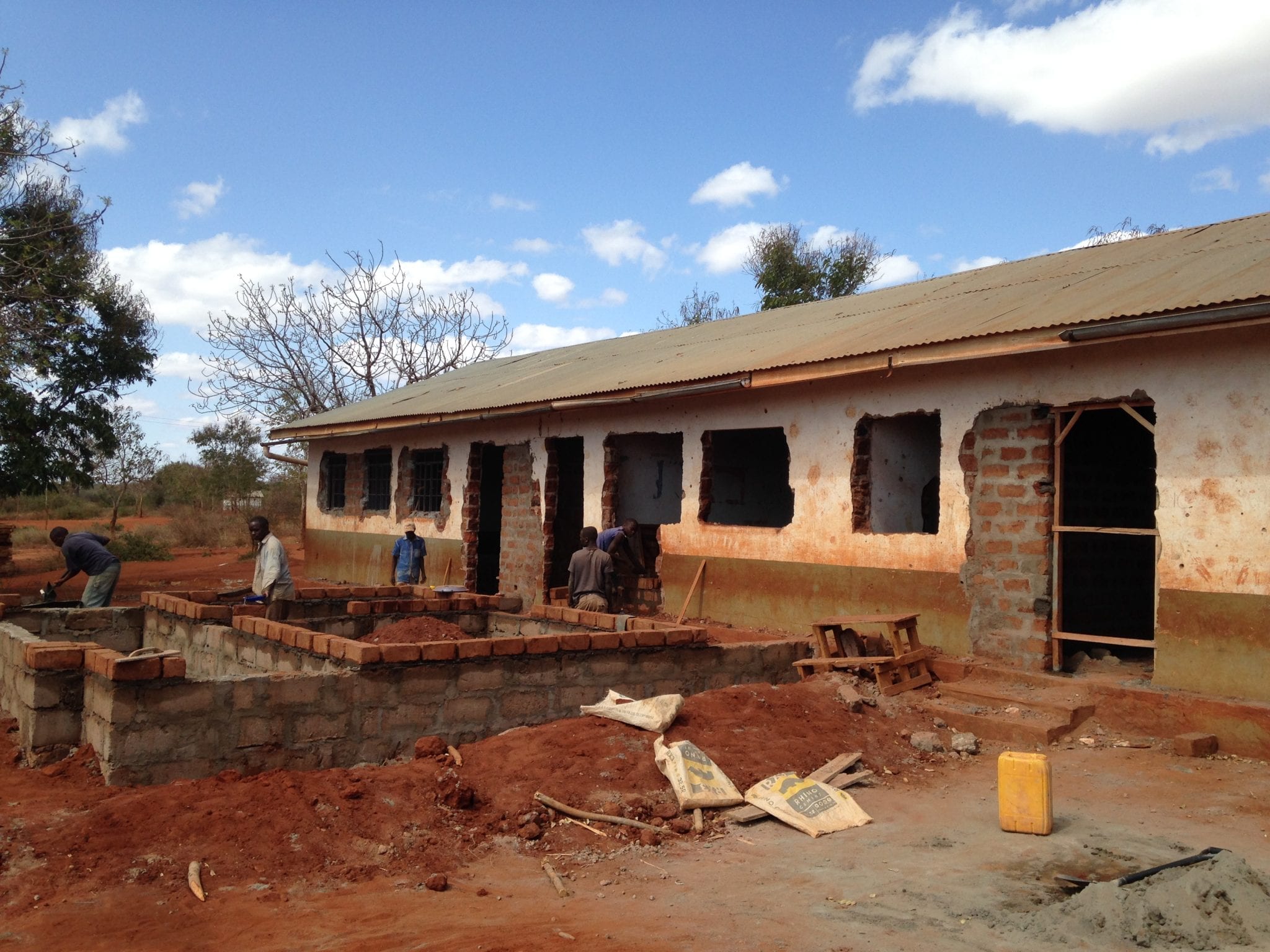 …and in December 2016 with construction work complete.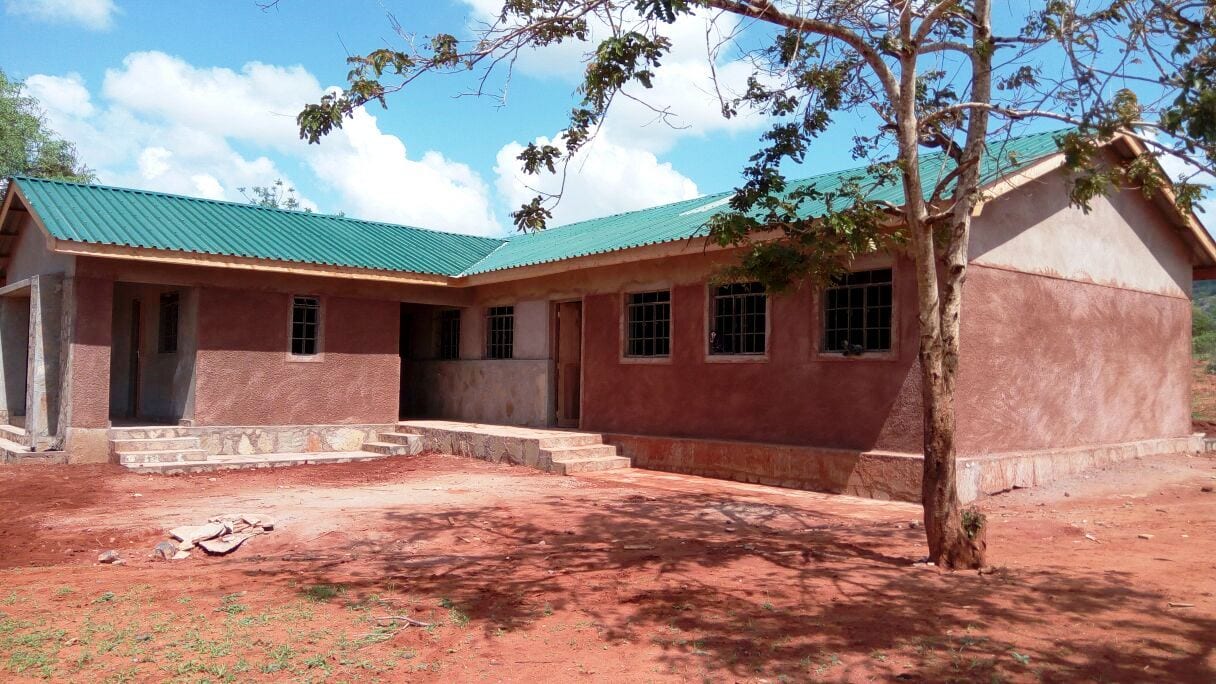 An existing block of toilets for the Kiteghe nursery pupils…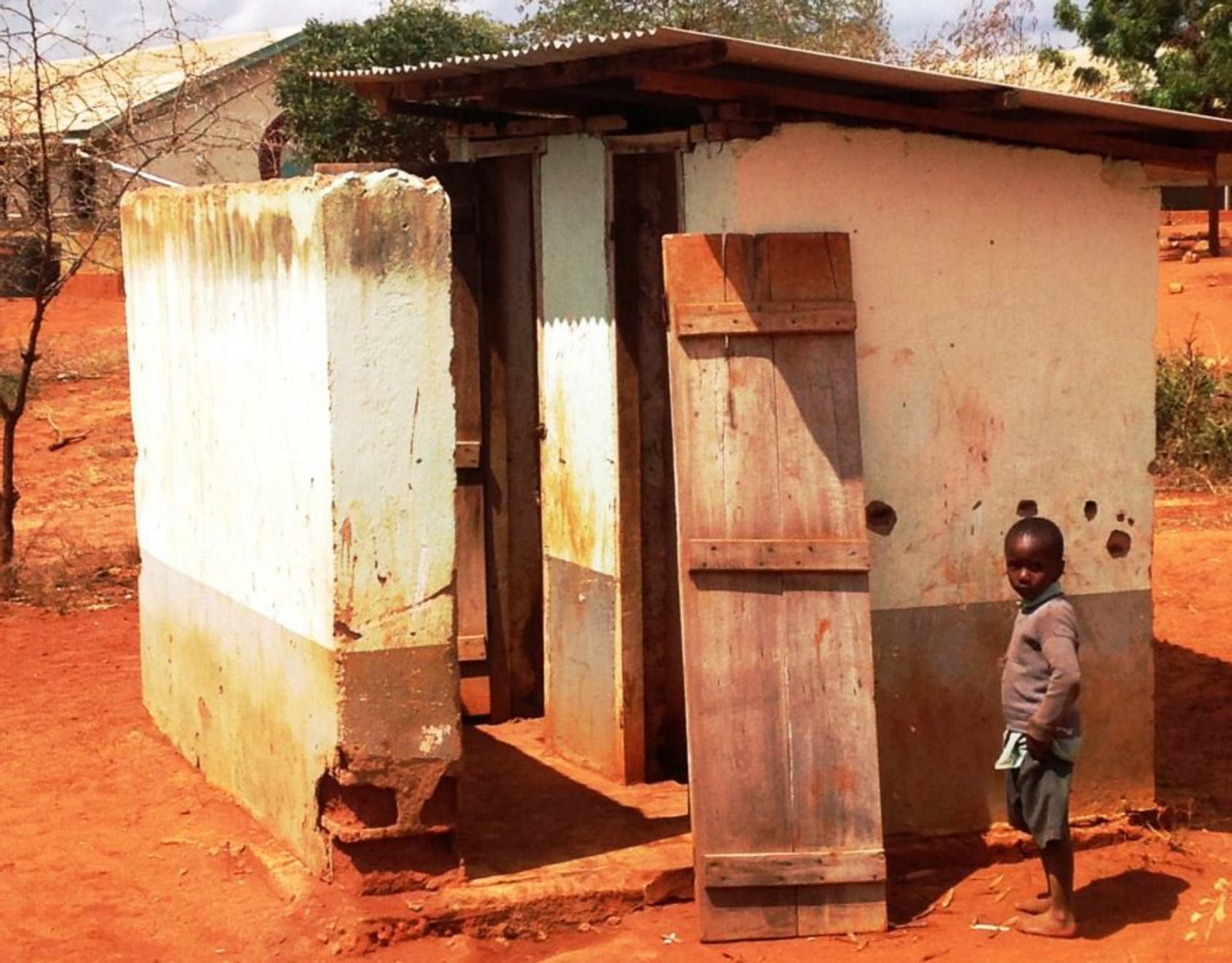 and the new block nearing completion.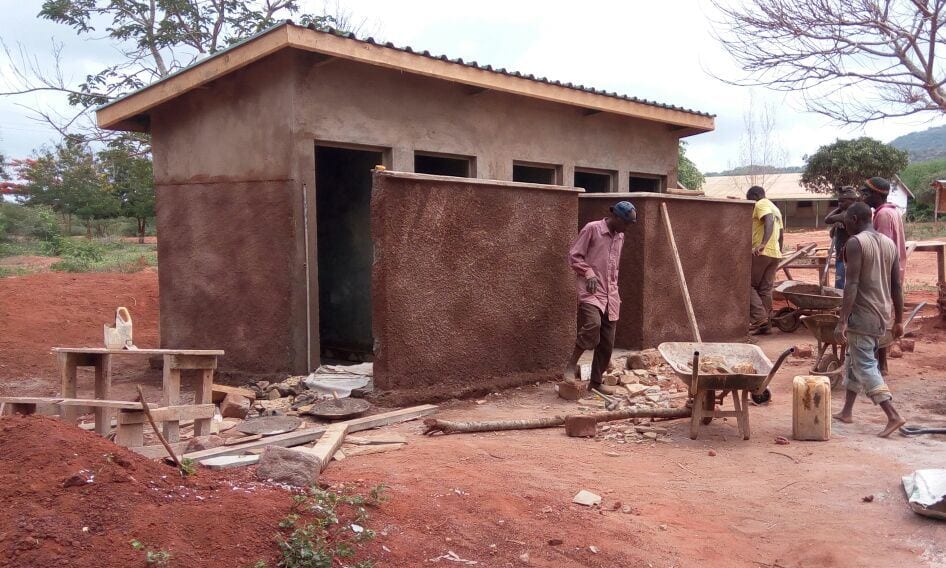 Staff housing under construction at Kisimenyi.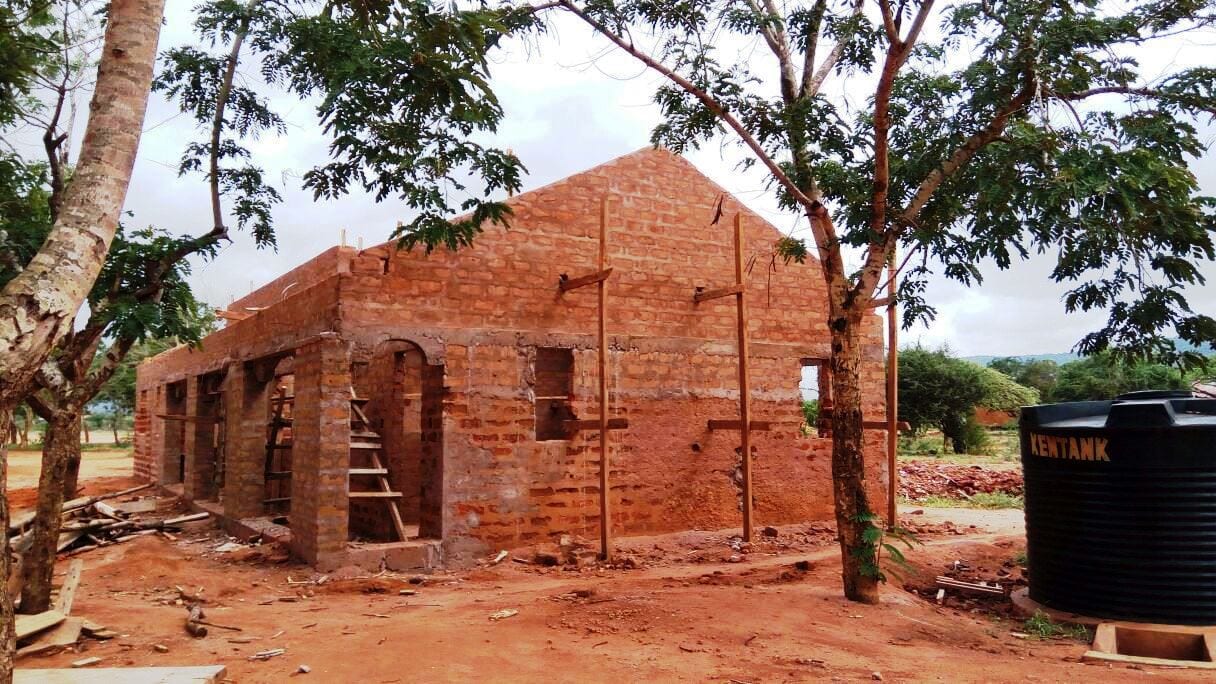 A single-classroom addition to the Rukanga nursery school as well as hard landscaping works including pathways and retaining walls.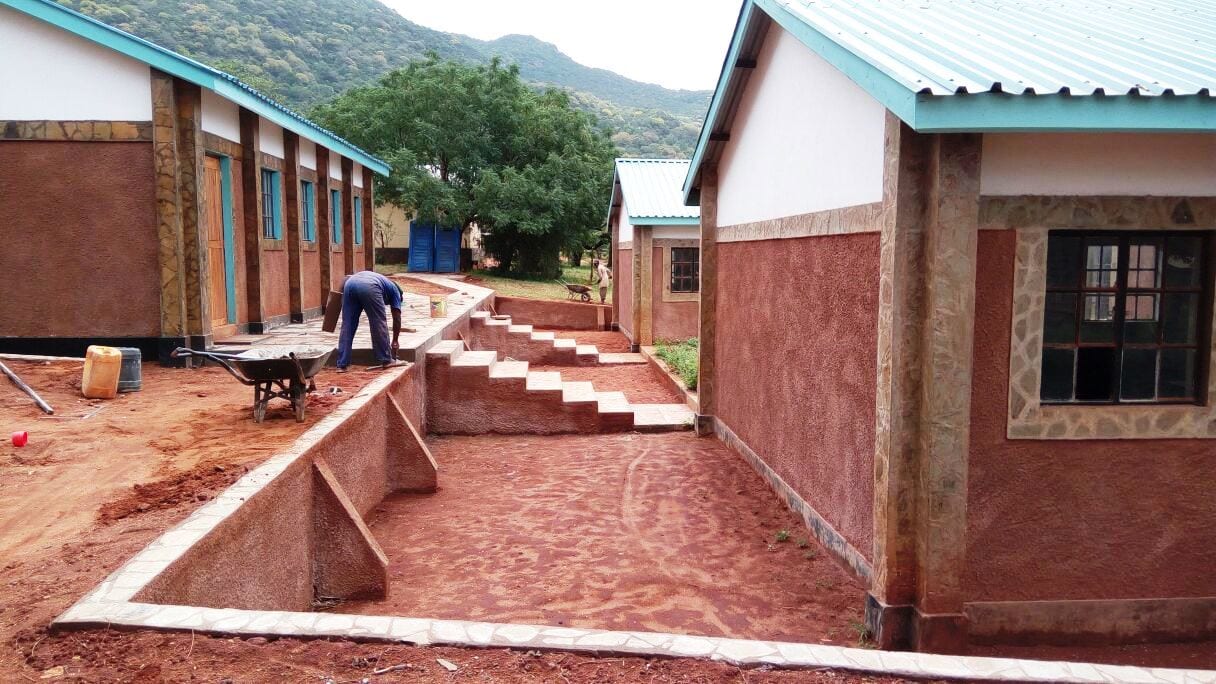 The upgraded playground for the Kisimenyi nursery pupils.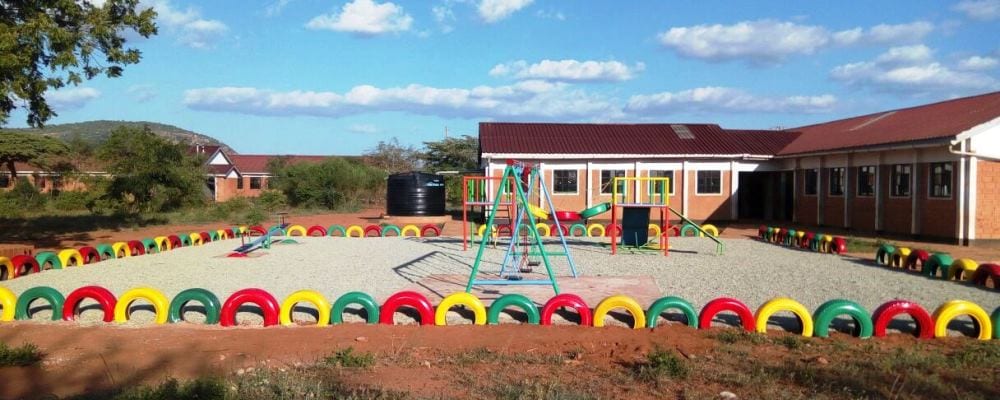 Meal programmes
Our lunch programme continues in 2017 with nearly 2,600 pupils across our partner schools now receiving a daily lunch. In addition, our Breakfast Club pilot continues at Kiteghe with 44 of the schools most disadvantaged pupils receiving a morning mug of porridge. We hope to extend this programme to our other schools over the course of 2017.
Teachers
From this month we have agreed to fund a further three teaching posts, taking to 14 the total number that we fund across our partner schools. These were previously parent-funded teaching posts, so they are not additional teachers, but we are taking them on (one at Kiteghe and two at Ngambenyi) as parents were struggling to raise sufficient funds and teachers were underpaid and occassionally going unpaid. We now fund two teaching positions at each of Kiteghe and Ngambenyi, with the parents funding one – a move that also means all teachers will be paid the same regardless of whether theirs is a parent-funded or AP-funded post.
We expect to take on funding of further posts – both additional positions and currently parent-funded ones – across our seven partner schools during 2017. If you would like to help us do this and ensure we can continue providing for the salaries we already fund then please consider contributing to our teachers fund appeal.
Other news
Unfortunately, just before the start of term we received the news that the headteachers of both Kiteghe and Ngambenyi had been issued with transfers by the education office as they had reached the end of their maximum permitted tenure in one school. Both Nicholus and Elias have been instrumental in the huge improvements that have been made at their respective schools over the last few years and we are very sorry to see them leave. However we look forward to working closely with the new incoming headteachers to ensure that they can build on the strong foundations that Nicholus and Elias have helped to lay with the support of AP. We wish Elias and Nicholus well in their new posts and hope that we will have the opportunity to work together again in the future, either in their new schools – which are not yet AP partner schools – or in one of our existing partner schools.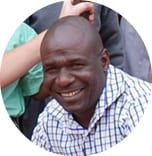 "It has been a blessing working with you. I am proud of the many projects that we have done together while I have been headteacher of Kiteghe Primary. Long live African Promise."
Elias Mzugula, outgoing headteacher of Kiteghe Primary, December 2016