With the support of the luxury childrenswear retailer Childrensalon, we will be expanding our 'Feeding Minds' school lunch programme from April to include the 600 pupils at our eighth partner school, Mkamenyi Primary.
Some eight years after the programme launched in a single school of 300 pupils, this expansion will see the programme providing a daily lunchtime meal to all 3,000 children across our network of partner schools.
To support this expansion, Childrensalon have chosen us as one of this year's beneficiaries of a charity initiative that they started in 2020 as an alternative to Black Friday discounting and have made a donation to us of £50,000!
This is enough to fund the lunch programme for around two full academic years when added to annual grants and recurring monthly donations that we already receive.
The programme will be introduced at Mkamenyi from the start of the 2022 academic year in April once we have completed construction of the new kitchen and dining hall there, work on which began this week with the support of the RZK Foundation.
An association with a company the size and with the profile of Childrensalon offers the opportunity for an audience of many thousands of customers across the globe to hear about us for the first time and we are excited to see what other doors may open as a result.
This news continues what has been a tremendous couple of months on the fundraising front which has also included donations of £4,000 from the Lancashire Foundation (also towards the lunch programme), £20,000 from the RZK Foundation, and £7,500 from our Royal Parks Half and London Marathon runners.
We hope to raise a further £15,000 in December towards essential water, sanitation and hygiene (WASH) projects across our partner schools when your donations will be matched £-for-£ during the week-long BigGive Christmas Challenge starting next week on Giving Tuesday – the antithesis to Black Friday.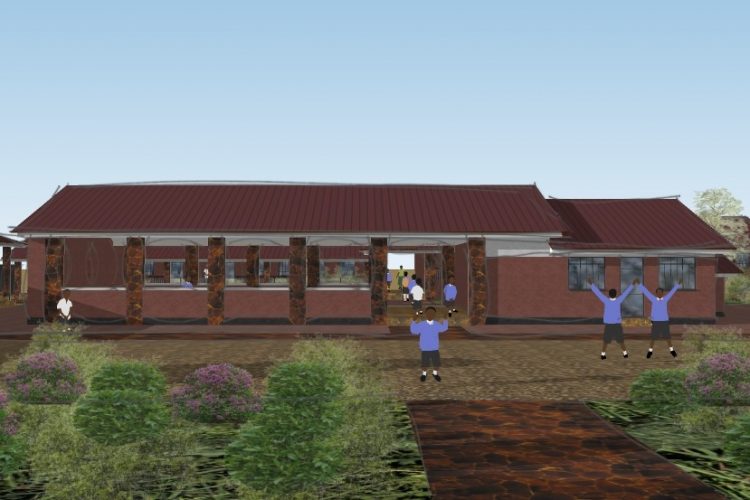 Artists impression of proposed dining hall and kitchen at Mkamenyi Primary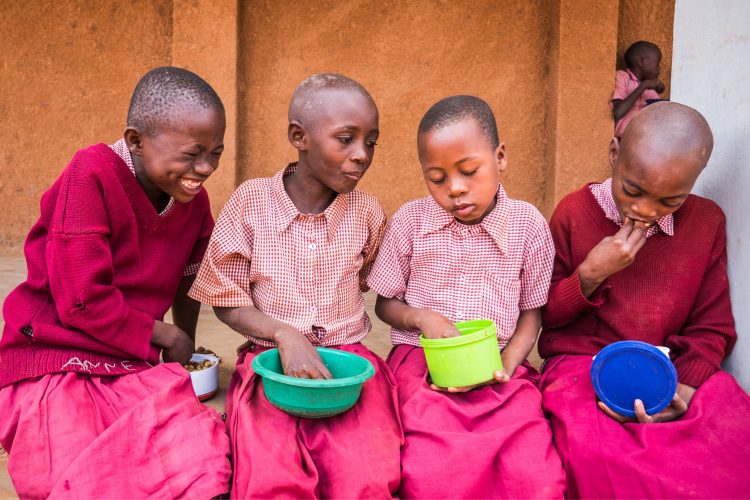 Children enjoying lunch at one of our existing partner schools